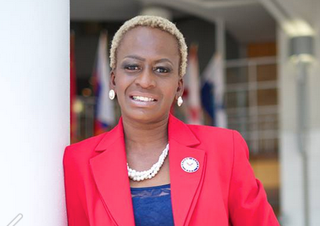 An Orlando City Council hopeful says that her 21 arrests don't disqualify her from running — in fact, she says, they make her a better candidate.
Regina Hill, whose rap sheet includes charges for multiple DUIs, possession of cocaine with intent to sell, and check fraud, is attempting to unseat incumbent Daisy Lynum, who has been representing Orlando's crime-ridden District 5 for sixteen years. Hill asserts that she's the ideal candidate, telling the Orlando Sentinel that there's "no better leader to be the voice of the [District 5] people" because she's "walked in their shoes."
Although Florida is one of the few states that denies convicted felons the right to vote, Hill applied to have her voting rights reinstated, and, in 2008, her request was granted. "My work speaks for me, not my past," says Hill, who says she's cleaned up her act and is invested in the District 5 community. Voters will cast their ballots on April 8th.
[H/T Fark, image via Hill's Facebook page]